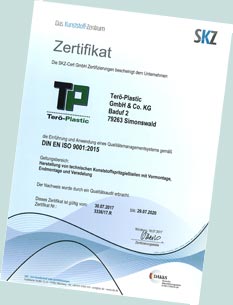 DIN EN ISO 9001:2015
quality system
Goal-orientated engineering ensures that the product design selected during the concept phase can achieve a high level of process reliability in subsequent production.
Precise fine-tuning of the complete workflow guarantees the high quality standard of our products.

Quality checks are carried out continuously. This is why we have been working for many years with a QM system certified to DIN EN ISO 9001:2015.
To download the certificate (PDF) please click here.